Only the best eyes would pick up the lamp against the wall…….Ter'e (one of my readers) did just that.
Ter'e, the lamp has birds on it, but they are not crows.  I think they are sparrows or wrens.  A few years back we made a trip that started out as a trip where we were going on the "longest yard sale in America" ….well, that lasted about a day and a half.
Kenny asked if I had "had enough"……I said "yes".  He said, "if I see one more fat old man, with no shirt, with a confederate flag, holding a lap dog, I'm going to puke".
It was more like a dime-store sale…..gobs of vendors on the route, but the pickins were slim.
At the time, we had made it to Kentucky.  We saw a sign for a "Shaker Village", so we visited that…..AWESOME
and then headed east through the beauty of the Smokey Mountains
and then on to Asheville, NC where we visited the Biltmore Estate
and then headed on to Charleston, SC
and then on out to Isle of Palms, SC where we got to walk on the beach at sunrise and found all sorts of sand dollars and shells…..it was really beautiful.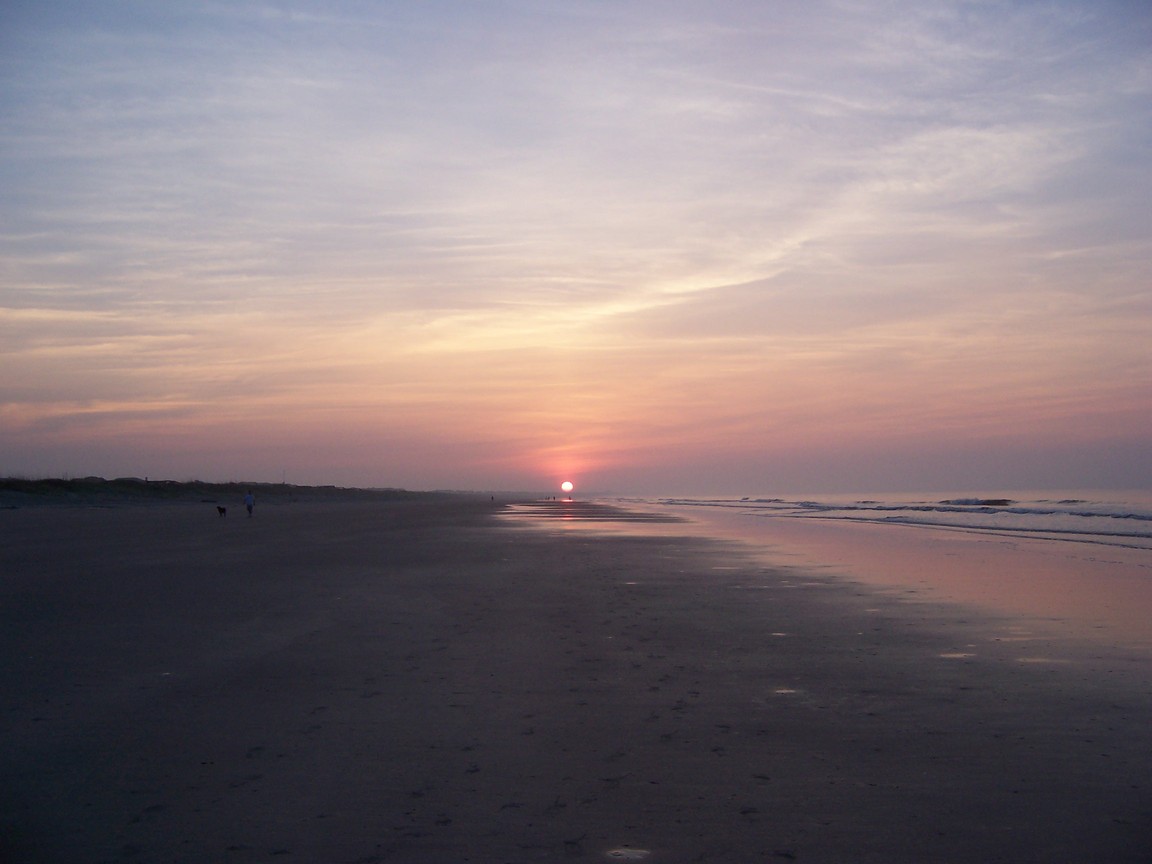 On the way back home, we stayed in Asheville, NC again.  We really loved the town. It was there that we found the lamp in a lighting shop…..we both loved it, so we bought it, and it rode home in the back of my Subaru Forester.
So, essentially, it's a reminder of a wonderful road trip.  Aren't you glad you asked?