I think the changing of the seasons makes me want new clothes….here are a few I have my eye on.
(Cascades Tweed Skirt from Territory Ahead $139)
This skirt (above) got rave reviews from customers….makes me want it even more!
(Herringbone Check Skirt from LL Bean Signature $179)
I saw this in their catalog and loved the look, but it's one of those that makes you go "is this TOO much?", yes I'm talking the style and the price…..then I saw Mandy Moore wearing it in a magazine and I'm like "LOVE"! See her in it HERE .  Of course then while I'm on Oprah's site I see this adorable picture…..click HERE! More love! I'm talking the basset hound….okay, and the boots!
I also love the look of these ruffled fingerless gloves…..love the color too!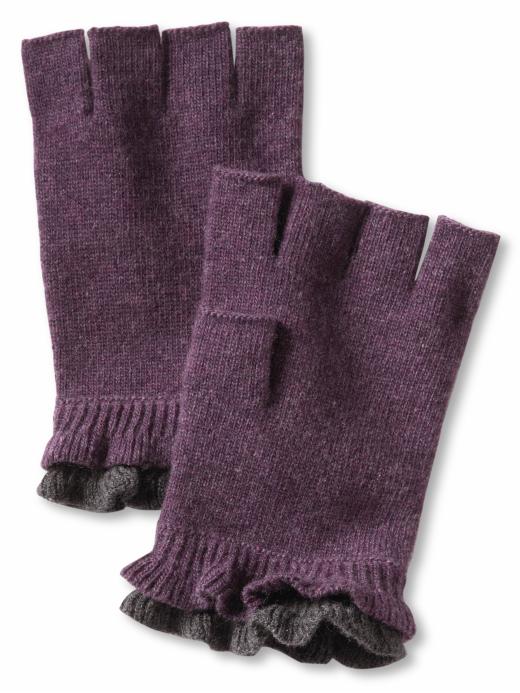 (Fingerless Ruffle Gloves from Banana Republic, $29)
What's on your "want list"?