For those of you who check in to see what I am doing in rug hooking, sorry to disappoint again….I've got the re-decorating bug….now that I have the walls painted, I'm in search of curtains…..here are a few that I like….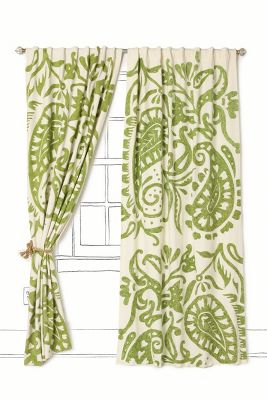 Lakarri Curtains from Anthropologie….I love how they look hand-painted….I think these would add some "crisp whimsey" to the room.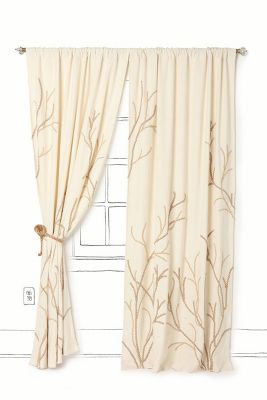 These are more subtle, but I love the DETAILS and TEXTURE….again from Anthropologie….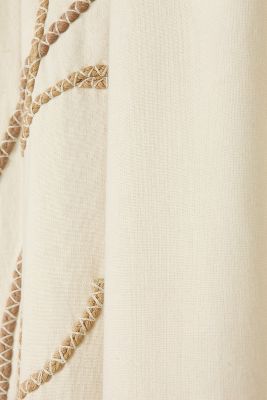 Even MORE from Anthropologie….love the hand-painted look and the colors too……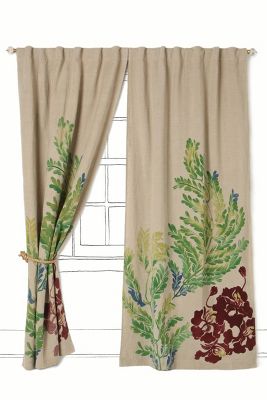 ….and these…..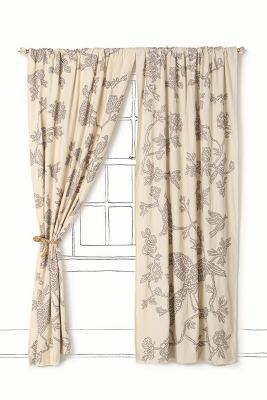 ….again with the DETAILS….lots of little cross stitches to make up the birds…..again…..Anthropologie….these are on sale. The only thing I DON'T like about all of the Anthropologie curtains is the price and that they all slip over the rod…..is it just me?
"Iron Gate" curtains from "Drape-Style"….or course they are sold out, but I still love them. This is what they call an inverted pleat….love the crispness of the design, colors and pleats.
I also like this idea of combining shades with curtains….hang the curtain rod high and add the shades….makes it look like you have really tall windows. I also like the layered look that it achieves.
Also in love with these London shades….again, hung right up next to the molding to make it look like you have really tall windows……and the room is to die for!