Or at least I thought I was…….
my husband warned me…..
did I think it would happen to me…..
things like this just don't happen to me…..
but it did this morning…..
THE
COFFEE
MAKER
WOULD
NOT
WORK!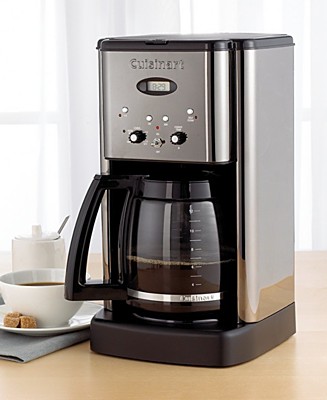 However, after an hour of fiddling with it, it works!
Okay, no one should want coffee this bad in the mornings, but I realized that I DO!
There is a little toggle switch in the middle and I think it's seen it's better days……Lord knows I always keep flipping that switch to turn it on a lot! I got the bright idea that I would set it to "auto-brew", but even THAT didn't work! Finally I jiggled the switch while I was pressing on the back of it and it WORKED!
Looks like I'll be going out and getting a new coffee maker this weekend……I definitely can't go through this trauma on a work day!
All rights reserved by Karen Tjøstelsdatter
--------
I keep saying that I'm going to finish that last garden rug…..it's foggy and overcast today, so perhaps I'll get with it today…..that would make me feel so much better….having that finished, and having all of them hung on the wall together.
--------
Speaking of rugs, I was over at Lauren's blog "Rugs and Pugs" and she was talking about her monthly TO-DO list.  One of her items was to delete an abundance of her e-mails from her in-box….I think she had about 4,000.
All rights reserved by duffer18hcp
Well, I had about 2,500 and while I was deleting I ran across these rug photos that  Debe McGuire had sent me back in 2007…..(yes, I keep e-mails for that long…..and those pictures went out of my inbox and into a special file called "hooking related")….some things I just have a hard time parting with!
Here is part of her letter to me:
Here's an antique rug belonging to my hooking friend.  She doesn't know the origin or the age.   The edge is in "mock" braiding.  Three rows with a little "poof" pulled up in a zig-zag pattern all around the edge.  The backside of the rug is brighter. 
It does make you wonder if the people who hooked these primitive rugs were uneducated...  or what?  You can't "unlearn" what you already know.  And we already know things like balance, proportion, perspective.  We knew it before we started hooking.  Therefore to make a pattern like this is contrary to who we really are.  It becomes imitation, not originality.
Sure makes me think, though.
The rugs belong to her friend, Judy Kimbro.
I think that is the part of "old rugs" that I like the best….trying to imagine the hooker's story, where they came from, what their life was like, what inspired them?  I also wonder what the colors in their rugs looked like when they hooked them and before they were faded.  The background on this rug is one of my favorite colors that you see in antique rugs….kind of a dingy golden camel color….and then you put that pop of red up against it! LOVE!!
When you hook rugs now, do you think about what someone else might think of them 100 years later? Do you label your rugs with your name and date? How about adding a bit of the "story" behind the rug.  I rarely label my rugs, but perhaps in the future I'll put a label with my name and date and tell a little bit about what inspired me to hook the rug.
What are your thoughts on this antique rug?
If you are not drawing out patterns from your heart are you really hooking YOUR rugs or are you hooking someone else's rugs?
Would you still hook if there were no commercial patterns available?
What would your rugs look like if you drew them yourself?
What if you were limited in your hooking to the wools that were already in your stash? Would you just use those wools, or would you supplement with other fabric…..say from clothes that you were tired of wearing?
Can you "unlearn" things that you already know?
Things that make you say "hmmmmm".