Late breaking news! Brownie has found a forever home!  I actually saw this sweet dog, Saturday, at PetSmart…..totally not surprised that someone wanted to take her home with them…..what a sweet dog!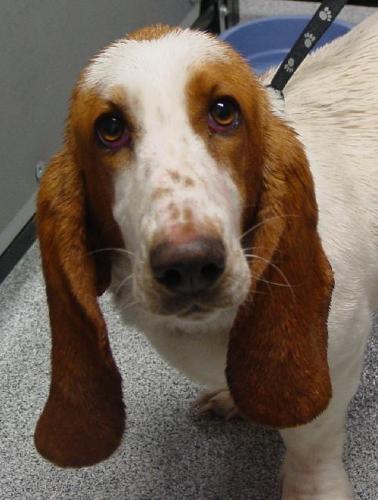 So, early this morning, I found this baby who needs to find a home as well…..Rosie…..
She looks so forlorn and she really needs someone to fatten her up and make her smile!
Click on her picture or on the sidebar to read more about her.