.....and I won!
3rd place for my sheep rug in the
PRHG
challenge.
There were 21 people who participated and we each sent
Maria
205 strips of the same color wool.
I sent lavender wool.

In return I received my 5 strips of lavender plus 5 strips of blue, 5 strips of purple......a total of 205 DIFFERENT colored strips in multiples of 5!

At the time we sent out our wool strips we had signed up to receive either a sheep pattern or a snowman pattern but had NO IDEA what the pattern looked like.

Deciding where to put the colors was like putting together a puzzle!
To see the rest of the sheep rugs click
here
.
To see the snowman rugs click
here
.
Yes, the voting was hard and I'm happy to say that the rugs I voted on were BOTH in the top 3!!!

Wonderful to see how all of these different people decided to use their colors.
Congratulations to the other winners!
Sheep
1st place Marita of
The Merry Hooker Woolens
2nd place Lori Rippy
Snowman

1st place Doris of
Wellingtonwoolies
2nd place Patti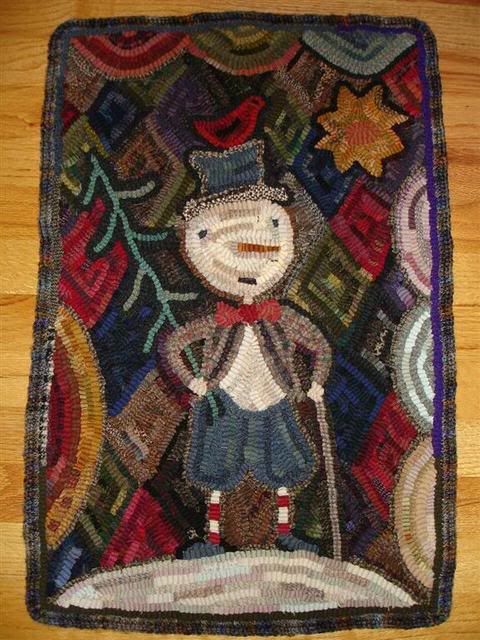 3rd place Julie
Most Creative Rug winner
Patti-snowman
Now this is what I call
GOING FORTH AND BEING CREATIVE!!!
Tammy