Seeing as how I've been on vacation for a few days this week….
I decided to indulge in a little retail therapy….
Etsy style!
To be honest, sometimes I forget about Etsy….
but then when I start looking around, there are so many
unique items.
Tonight I picked up 2 shirts to wear to the gym….
I love these burnout tees….they are nice and fitted, so you can
wear them to yoga and not worry about them coming up over
your head when you are upside down! This one even has some little
rhinestones on it!
It is from
The other shirt I got shows my love of rescue dogs….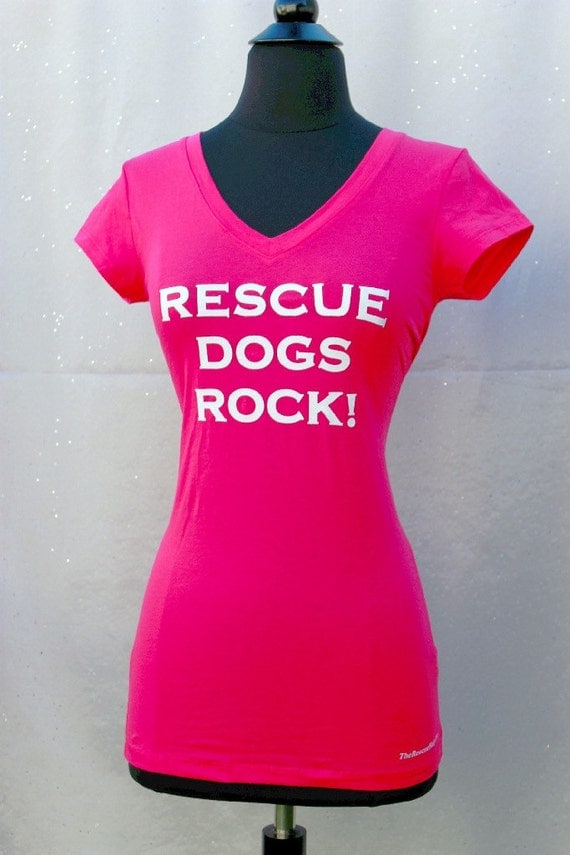 Love that bright pink color!  This one is from

The proceeds go towards animal rescue….I like that!
You can also go to another web page to see where some of this
money is going. Click HERE
Enjoy your evening,
Tammy