This week went by rather quickly, the weather has been sunny
and beautiful, so a lot of time spent outdoors.
We did make it downtown to visit the new
Funtiques location. It has a Jefferson St. address,
but is actually on the corner of Pershing and Robberson.
Stepping into their store is like taking a step back in time….
Seeing as how we've been going a bit more
"old school" in our front room, we thought we
just might find something we couldn't live without….
but we didn't….at least not this time.
However, we did check out a "new to us" restaurant
while we were downtown.
I had the parmesan peppercorn chicken….kind of a riff
on Springfield style cashew chicken, but with a parmesan
peppercorn sauce….I liked it, kind of like cashew chicken
meets chicken fried steak…..only in the Ozarks folks!
Kenny had the Korean spicy pork and he said it was really
good.  We also shared the crab wontons….YUM!  Decision…
we'll go back! (that's saying a lot, since we have SCADS of
Oriental restaurants here in Springfield)
I also took a yoga class at a "new to me" studio.
Beautiful studio and a great teacher, I get to
take 9 more classes and hopefully will be learning
some new moves! Moves aside, it does wonders
for my mental state!
Also, on the local scene, we tried a "new to us"
Mexican restaurant that is actually right down the street
from our house….
"El Charro"
I had the fish tacos (good, but not as good as the
fish tacos from Purple Burrito)
and Kenny had the most enormous
burrito I've ever seen….Oh yeah, margaritas too,
buy 1 get 1 half price….well, now we couldn't pass
that up now could we?
New recipe I've made at home this week….
roasted cauliflower!
Love the taste, hate the smell of it cooking and the
smell it leaves in the house. Mixed up a little plain Greek
yogurt with some Sriracha sauce to dip it in….this is a
great healthy snack!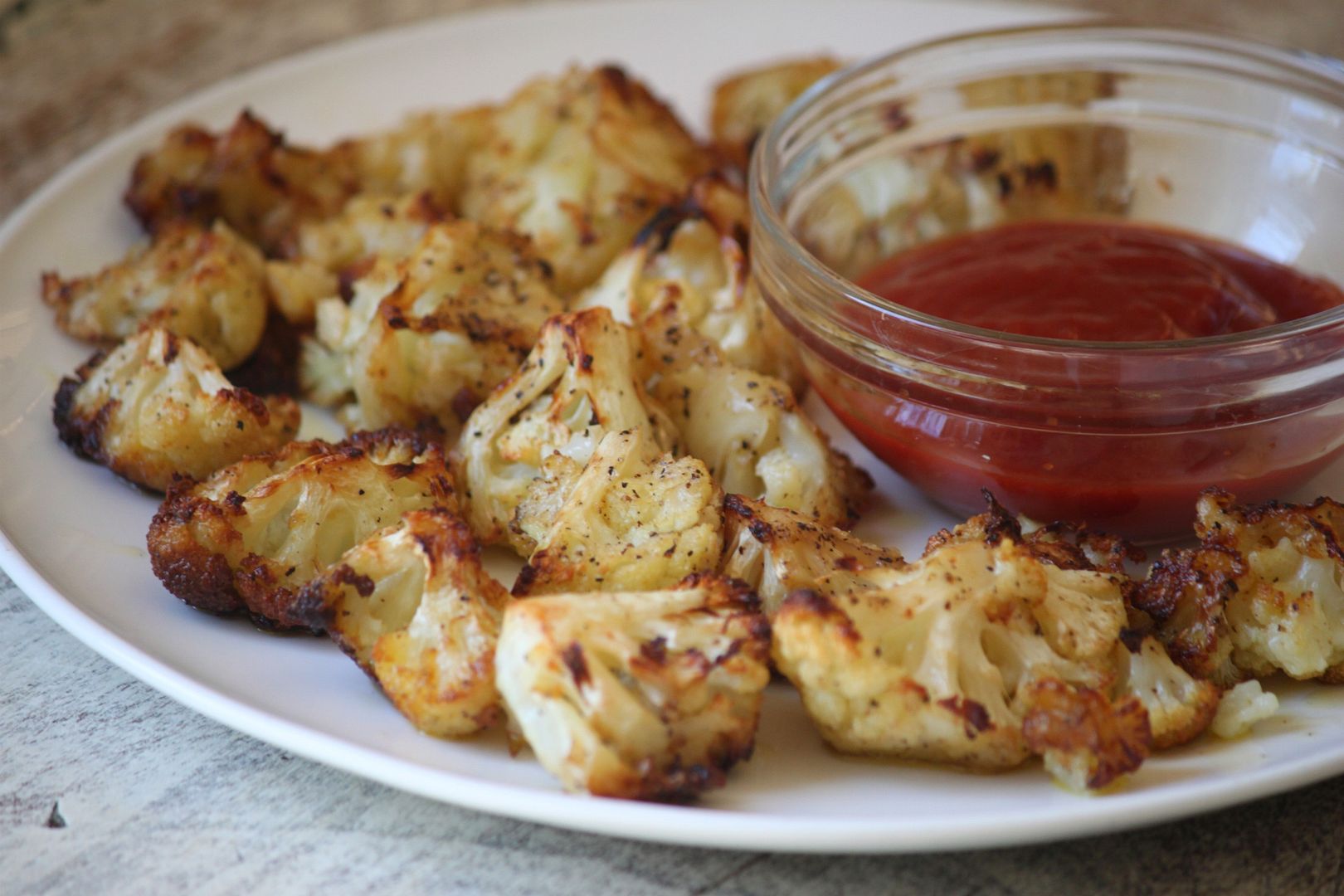 Click on the pic to go to the recipe
For all of you who follow the hooking, no hooking
this week, but if you want to see who is inspiring me
in hooking right now please visit this blog.
Her little prairie rugs and stitcheries just blow
my mind!